Of crises, weddings and peace of mind
How we handle challenging situations with strength and love
Days like these ...
Overwhelming news and a rapidly changing world do not pass an always optimistic spirit without effect. As for probably all of us, it took me a little time to find my position on the current situation and to understand it especially for me as a wedding planner and visionary. What can I give us on the way? What do the next weeks and months look like? What do crises have to do with weddings?
Yes, I too see the existential threats we face. But that's only one angle. Another, much stronger one, also sees the Corona crisis as a huge opportunity. A chance for a whole new way of working together and a new assessment of old processes. Out of chaos grows new things, even if we cannot see them yet.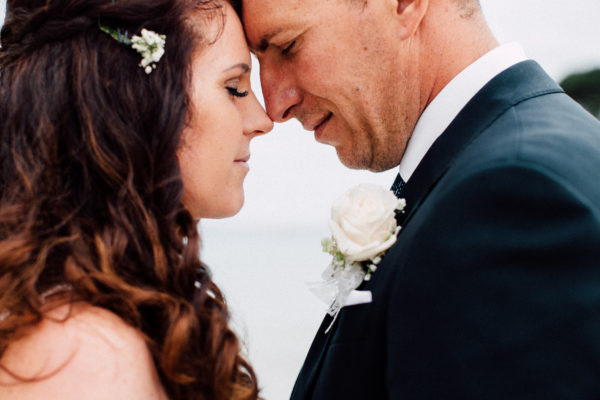 What does that mean now especially for us who work day in, day out with love?
Probably the most beautiful thing about my vocation is to experience the many stories behind a wedding. To get to know the people who have used their previous path together as an occasion to believe in a future for two. Of course, these people share wonderful shared memories and experiences. But isn't it often just the stony paths with many turns and challenging events that bind people even closer together? How often have couples been on the verge of breaking up? Or have they faced seemingly insurmountable differences, tragic, sometimes life-threatening moments or courageous decisions?

Only those who face the (relationship) crisis with an open and critical eye, who stand up again after a fall and face the tasks of working on themselves and growing together will ultimately even think of a covenant for life.
Now we are collectively facing a major crisis and yes, we are afraid. Fear of what is not yet tangible. But as the saying goes, "Everything happens for a reason". We now have the chance to face our fear and to pass this "test" together. More than ever, we feel how closely all of us and everything is connected. No matter if economic or human.
When I ask myself where all this will lead us, I always have to think of a very nice quote by Paulo Coelho:
"Everything is connected and has a meaning. Although this meaning is mostly hidden, we know that we are close to our true mission on earth when our actions are imbued with the energy of enthusiasm.
These lines encourage me, because I know exactly how it feels to do something with full enthusiasm and passion. Every conversation with our dear bridal couples, inspiring encounters with friends and partners in the industry and last but not least our actions on our wedding day, when we see the sparkling in the eyes of the couples and guests and feel the gratitude, give my life a meaning. Don't you know that too?
With this feeling and awareness I know that in the end everything will be fine and that there are some incredibly beautiful experiences ahead of us.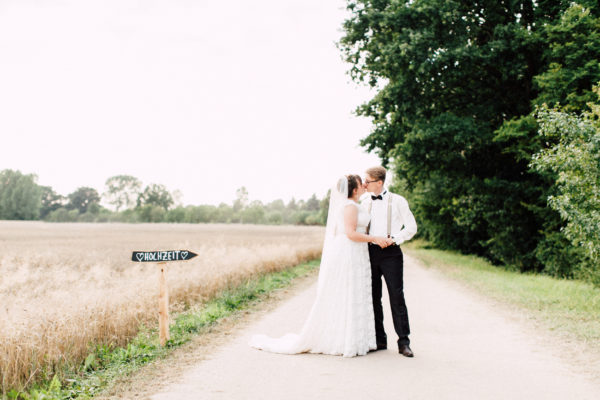 Dear bridal couples,
this section is especially for you. We, and with this I speak on behalf of all the trades and artists in the wedding industry who are passionate about realizing your wishes and dreams, are here for you and your concerns and questions even in these times of crisis. Due to the current situation we can unfortunately already say with certainty that all wedding celebrations up to and including April will have to be cancelled or postponed. But no worries! As far as it is possible, we are already planning a second date with you from now on. Together we will find step by step solutions for all the challenges we are facing.
Please let us prudently wait the coming days before we make any far-reaching decisions for your weddings that lie after this period. This is a new situation for all of us and we are looking forward to the summer months with hope, when we can reorganize and celebrate carefree celebrations again. It makes little sense at the moment to put energy into possible (horror) scenarios that we do not know if they will ever happen. Because they are not real yet. Allow yourself to be consciously in the "here and now" and let yourself be carried by the energy of enthusiasm. We will continue to plan with joy for your wedding visions and make adjustments if necessary.
I am deeply convinced that if we work lovingly on your weddings, together we will send a positive signal to the world. Perhaps you have heard of manifestation? Manifestation is the natural ability to create ideas, thoughts and desires through a firm belief, intense introspection and focused action. Nothing in our world exists without having been thought before. A deep inner attitude based on joy, lightness and love will help us to face the uncertain weeks and changes with a little more serenity and trust, in order to achieve something positive. Energy always follows attention. Therefore I would like to invite you to continue to focus your consciousness on the most beautiful celebration of love.
And now for my last thought and wish:
In any case, these confusing events have already brought us a gift. And what is probably more valuable than time, which we are all given unexpectedly and unplanned? Time that we spend with our children. Time that forces us to shift down a gear. Time that we can use to implement and do all the things we have been planning to do for so long?
Personally, I am looking forward to pushing our "Ask Aniko" project forward. In the future there will be a platform where you can ask me your questions. Questions about marriage, relationships, life experiences, entrepreneurship and family and of course about love.
Furthermore I will spend more time on my yoga mat again, because yoga is a wonderful method to center soul and body and to connect with the universe. The experiences I had especially in the past 2 years have strengthened my spirit and finally also contributed to the fact that I can face today's crisis with love, calmness and inner peace.
In the context of our "Ask Aniko" project I would like to share my favourite links about Yoga, Meditation & Personal Development with you. They are personal recommendations, not commercial links. Listen to the podcasts and find your own way for a healthy lifestyle!
I am looking forward to your comments, questions & suggestions!
Stay loving, strong and healthy!
From the heart,
Your Anikó
Recommendations Yoga & Meditation:
www.youtube.com/madymorrison
www.youtube.com/wandafulyoga
www.youtube.com/dashama
Recommendations Meditation & Personal Development:

www.lauraseiler.com (Podcast: Happy Holy Confident)
www.veitlindau.com
(Podcast: Soul Bird)

www.homodea.com/tv (Very nice meditations in view of the current situation)